Induction Heating Machine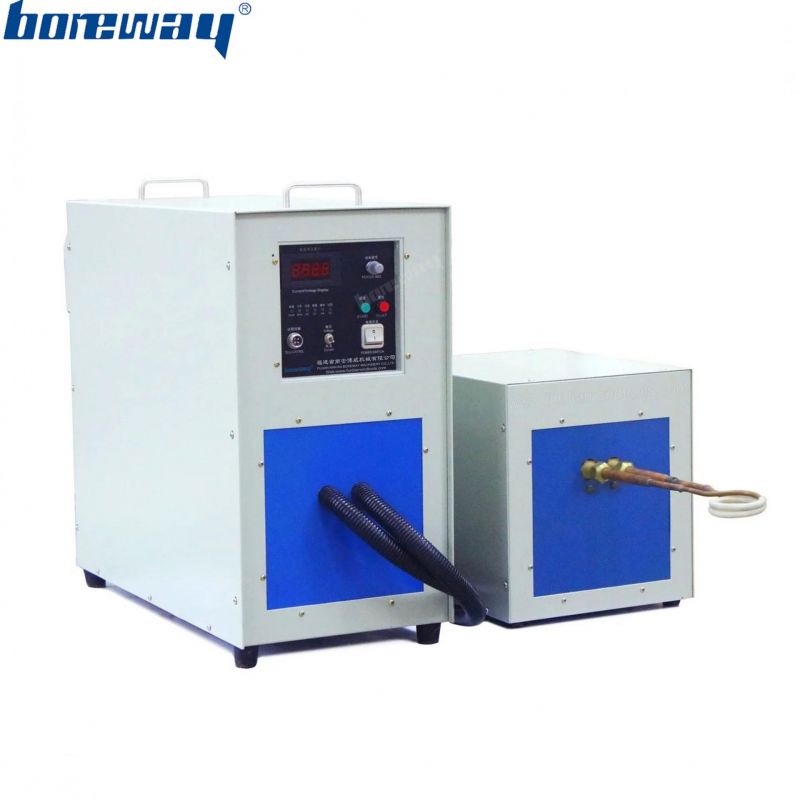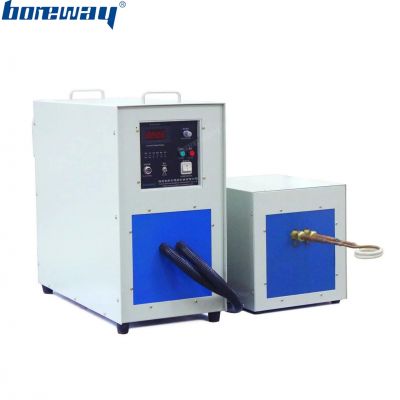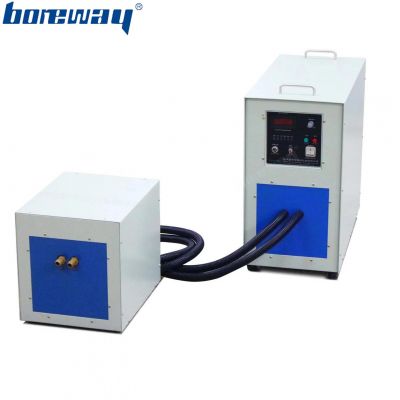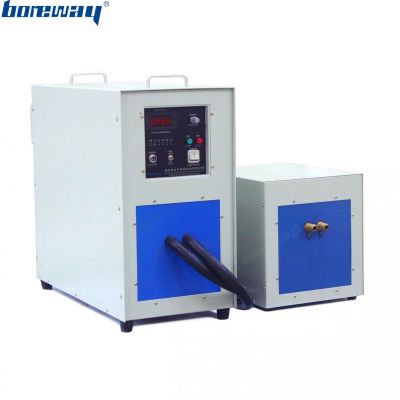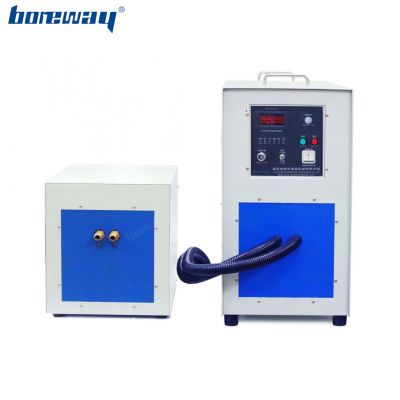 35KW Portable Induction Heating Machine For Heat Treatment
Product Specification:
Origin :

Fujian, China

Model NO. :

BWM-GP35

Weight :

45kg

Duty Cycle :

100%

Oscillating Power :

35kw

Specification :

51*19*39cm

Maximum Output Power :

35kw

Operating Power Range :

340~440V
See Price

May you like
Product Details

The followings are the normal specifications of our 35KW Portable Induction Heating Machine For Heat Treatment​:
| | | |
| --- | --- | --- |
| | | |
| | | Single phase 220V 50/60Hz |
| | | |
| | | |
| | | |
| | | |
| | | |
| Cooling water temperature | | |
The induction heating equipment with different appearance, power and other special requirements can be customized according to the customer's requirements.

Portable Induction Heating Machine. This high frequency induction heating equipment is particularly suitable for heat treatment and quenching, melting, annealing, the metal through the heat forging, extrusion, welding, brazing.
35KW Portable Induction Heating Machine BWM-GP35 Features:
1.100% duty cycle. 24 hours working ability.

2.Small size, light weight. Easy to move to workplace.

3.Adopt MOSFET. frequency from 50KHz to 150KHz, energy saving and steady.
4.Easy operation and installation. Install power and cooling water without technician.
5.Working frequency trace automatically technology. The generator adapt the different coil well.

35KW Portable Induction Heating Machine: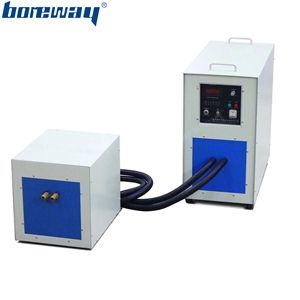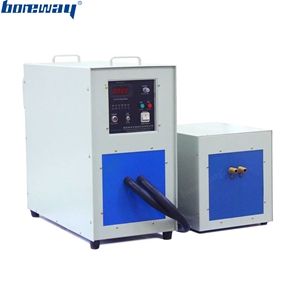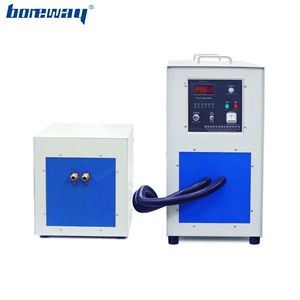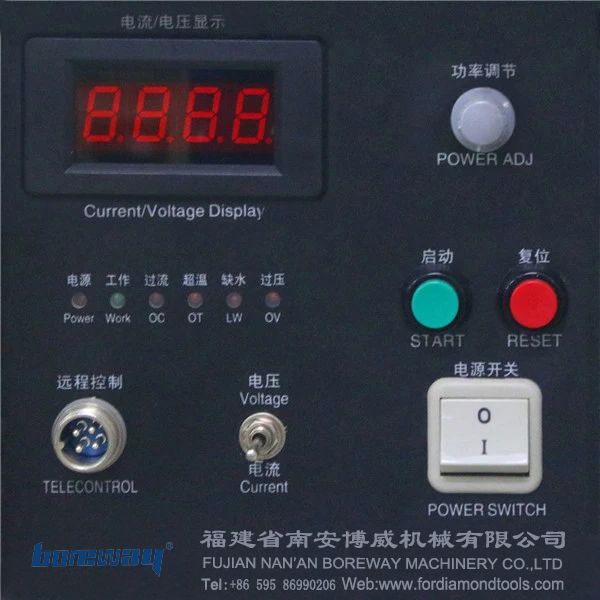 ​
Spare parts with machine:
1.Induction coils    2.Foot switch
3.Hose clamp        4.Manual
5.Guarantee card

35KW Portable Induction Heating Machine: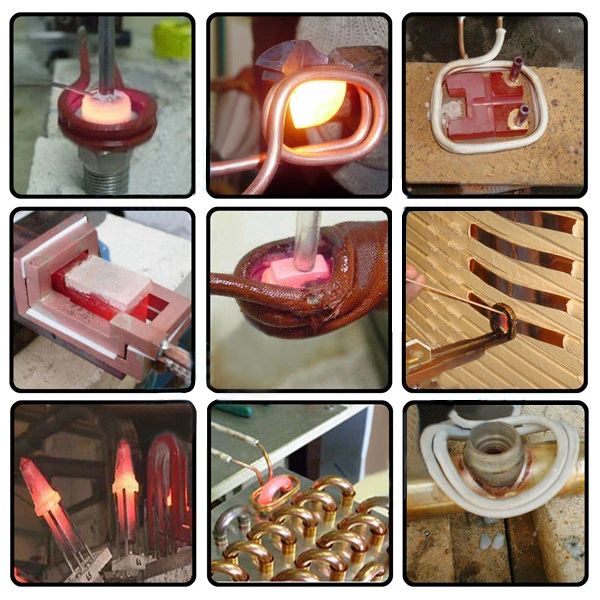 Your application is unique, so you need a unique induction heating solution. We first analyze your application to determine the parameters and requirements for your induction heater. Then we develop your solution by answering questions such as the following:
What is the metal to be heated?

What is the appropriate frequency?

What power level is required?

What coil size and shape does the project demand?
The result is a dependable custom induction heating system solution that consistently meets your application requirements.
---
1. Question: Generic Induction heaters: (one size and design fits all). Is this the case?
Answer: Heating different metals to different temperatures require matching the induction system to the application. Choice of the correct frequency, correct coil size and shape and adequate power level are always important. Often engineers think they can just throw a lot of heating power at a job and lucky results will happen. More likely, the part will not heat to the required temperature or internal components will fail from high circulating voltages.
2. Question: Are domestic suppliers and their engineering staff better able to service and supply parts for Induction units used in a factory floor environments where downtime due to component failure cannot be tolerated?
Answer: Answer is obvious, having a staff to assist you in downtimes is a high priority and something that we take pride in providing for our customers.
We will delivery within seven days of your payment,products are packed in wooden.
We can also pack the 30kw Induction Heater according to your requirements.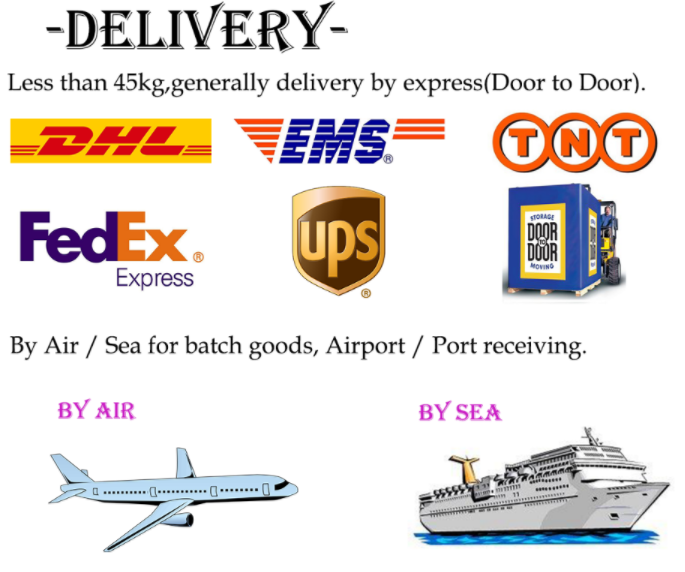 Special specifications need to be negotiated with us before the delivery date.    



 No.605 Huahui Center, Shuitou Town 362342 Quanzhou, Fujian, China

TEL: (+86)595-86990206 / 

Fax: (+86)595-86990220

Mobile/WhatsApp/Wechat: (+ 86) 13559599186

E-mail: [email protected]
Kelly Huang
Write us
Maecenas malesuada elit lectus felis, malesuada ultricies. Curabitur et ligula. Ut molesie a, ultricies porta urna.Maecenas malesuada elit lectus felis, malesuada ultricies. Curabitur et ligula. Ut molesie a, ultricies porta urna.
Contact Us
Tel:

+86 18650679939

E-mail:

boreway@boreway.com